JUNIOR EUROVISION 2022
Disclaimer: We will update this page with all the information about YEREVAN 2022 as it appears 🙂
HOST BRODCASTER
Hosts
At this moment, we don't know who are the hosts!
HOST CITY: YEREVAN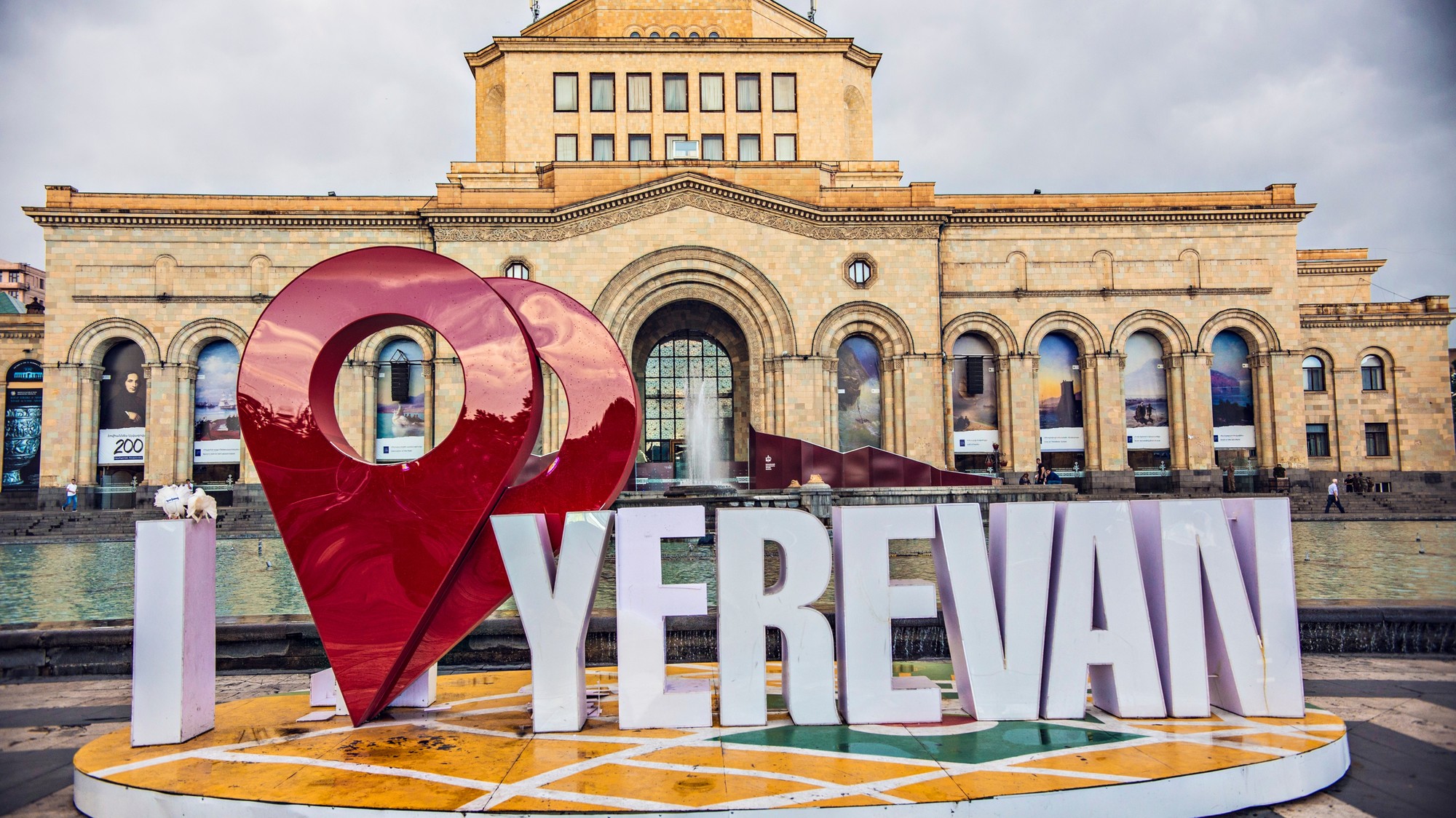 VENUE: Karen Demirchian Sports and Concerts Complex
Participants:
North Macedonia: Last year the North Macedonian group Dajte Muzika came in 9th in Paris (France) with their song "Green Forces". This year North Macedonia will select their song internally.

The Netherlands: In Paris, last year, the Dutch finished last (19th) when Ayana performed her heart-felt ballad "Mata Sugu Aō Ne", but they will be back in 2022. The Netherlands will have a televised national junior final on September 24th 2022 in Rotterdam.
Spain: In 2022 Spain finished 15th when Levi Dìaz performed "Reìr" in Paris, and they will return for the 2022 contest. The Spanish representative will be chosen internally.
Portugal: This country finished 11th in the junior contest of 2021 with Simão Oliveira's song "O Rapaz", and they will try again for a higher ranking in 2022. How Portugal will choose their representative is yet unknown.
Kazakhstan: They debuted in the Junior Eurovision Song Contest of 2021 in Paris (France), and this year Kazakhstan intends to be part of the contest again. Kazakhstan has yet to be invited by the EBU to participate, as this country is not a full member of this organization.
Poland: Poland will return for the contest of 2022. Their representative will be chosen through a TV format that is called "Szanza na sukces", the casting for this TV show is already in full swing. Last year Poland finished 2nd with the song "Somebody" by Sara James, who nowadays makes a huge splash on America's Got Talent.
France: This country will return for JESC 2022. Last year French Enzo came in 3rd with his song "Tic Tac".
Ireland: The country of Ireland will return to this year's Junior Eurovision Song Contest. They have confirmed. Last year Maiú Levi Lawlor finished in 18th place with the song "Saor".
Bulgaria: Another country that will return to the junior contest of 2022 is Bulgaria. In 2021 Denislava and Martin finished 16th with the song "Voice of Love".
Italy: This country will return after finishing 10th in 2021 when Elisabetta Lizza ended sang "Specchio (Mirror on the Wall)". There is no news yet about the selection method of Italy for this year's Junior Eurovision.
Malta: The isle of Malta will compete again in the Junior Eurovision Song Contest. Last year Malta finished 12th in Paris, France. Malta will organize a live final which will take place on October 2nd 2022.